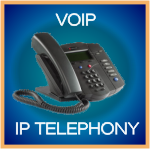 In the advent of computer and rapid technology collaboration the IP Telephony or VoIP
has capitalized the global business communication. The highly integrated and cost-effective
telephony solution breaks the barrier of adapting expensive telephone system in business.
Through this technology small, medium to enterprise businesses can now easily communicate
globally.
The IP Advantages
The biggest difference between a traditional PBX system and an IP PBX system (aside from usi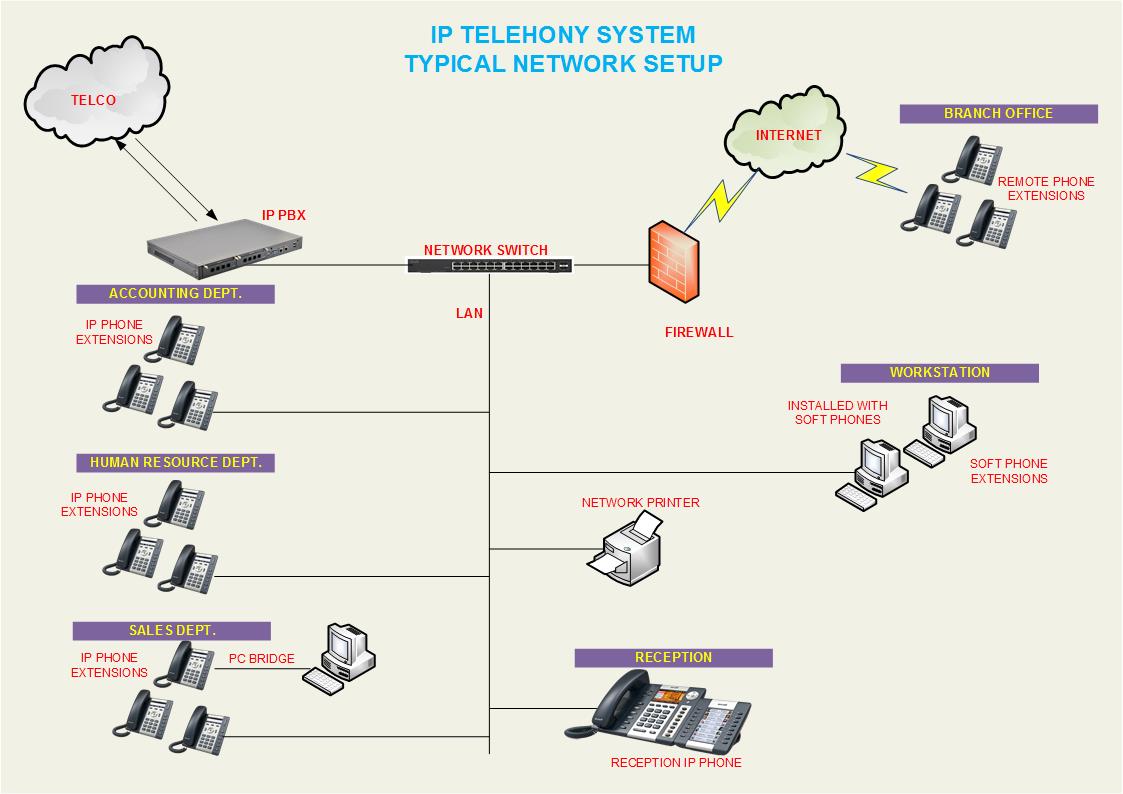 ng the internet rather than the traditional phone network) is that calls can be routed to many different types of extensions while still providing the same experience for callers. For instance, a VoIP-based system can be run to IP phones, which look like traditional hard-wired handsets, as well as desktop-based softphones that allow calls to be answered, recorded and logged through the computer. Internal extensions route the calls to each different type of location while still providing the same experience for end users.
IP systems also allow users to forward extensions to locations off property like home phones, mobile phones and computers. Depending on the system, they may not require much more than an Internet connection and password to provide telecommuters with the same access that employees who operate from inside the building have.
IP PBX systems can change the way that businesses operate by providing unlimited access to telecommunications systems from anywhere in the world. Customers receive a seamless experience when calling, and employees have the flexibility that our digital world requires. Overall, the upfront expenditure to implement an IP PBX is much less than traditional, hardwired systems because Internet-based systems generally require far less hardware. IP PBX systems also tend to be inclusive, and features like call waiting, three-way calling, caller ID and more are standard
IP TELEPHONY FEATURES:
Supported codecs: ADPCM, G.711(A-Law & u-Law), G.722, G.723.1(pass through), G.726, G.728, G.729, GSM, iLBC(optional) among others.
SIP and IAX2 support
Incoming and outgoing routes with support for dial pattern matching
Support for paging and intercom
Web-based operator panel
DISA(Direct Inward System Access)
Call detail record(CDR) report
Billing and consumption report
Distributed DialPlan with dundi
Call recording, Call parking, call queues, Voicemail, Conference
Echo canceller
Callback support
Flexible and configuration IVR
Support for PIN sets
Support for time conditions
VOIP provider configuration
Support for follow-me
Support for ring groups
Support for video-phones
Channel usage reports
Email
Mail server with multi-domain support
Based in postfix for high email volume
Remote SMTP Module
Web based email client
Support for quotas
Antispam support
Support for mail relay
Email list management
FAX
Fax to email application
Fax visor with downloaded PDFs
Can be integrated with Winprint Hylafax
Fax send through Web Interface
Fax to email customization
Access control for fax clients
Central
System resources monitor
Backup Restore Validation
Network configurator
Heartbeat module
Configurable server date, time and timezone
Backup/restore support via web
Server shutdown from the web
DHCP server for dynamic IP
Access control to the interface based on ACL